Wizard - Spell Card Set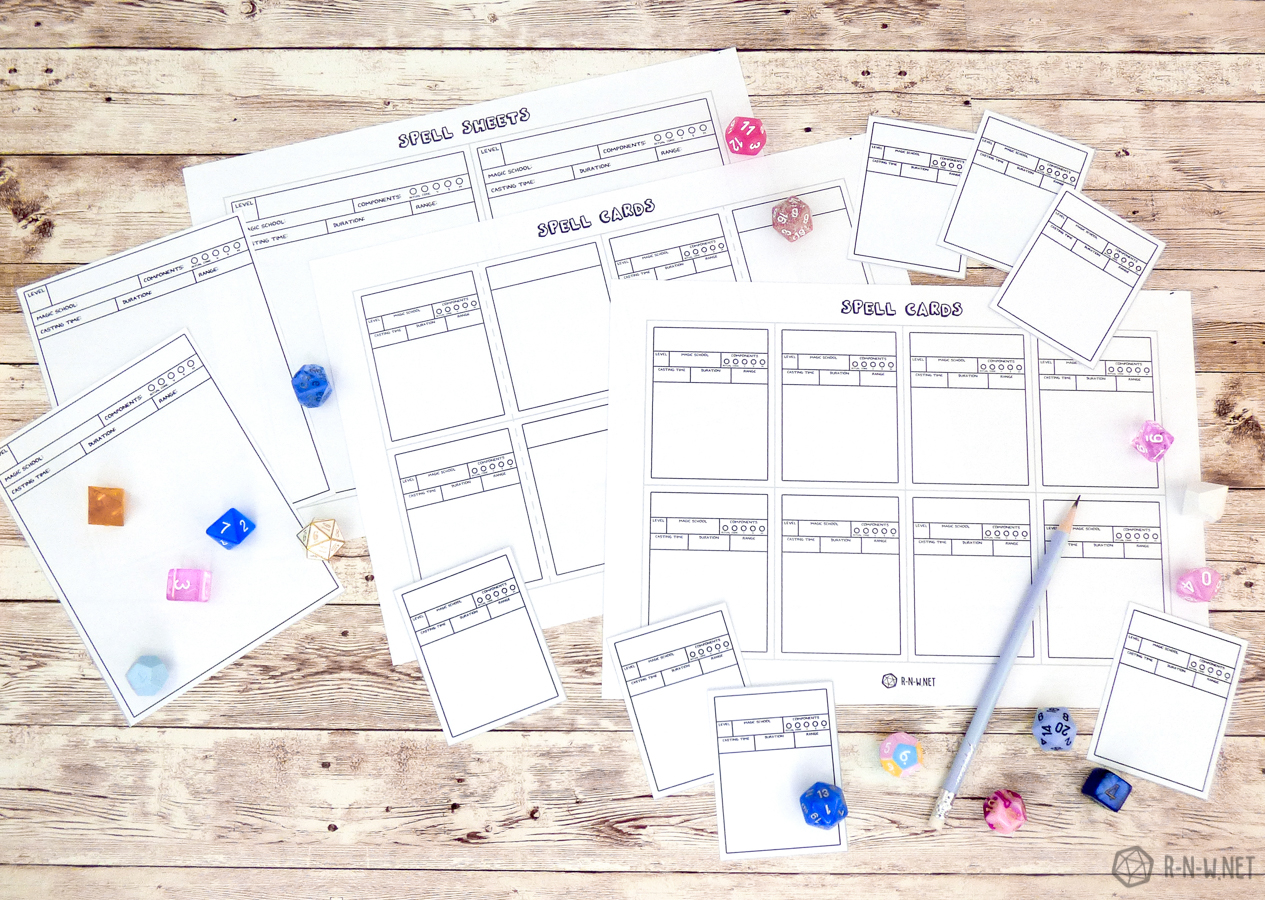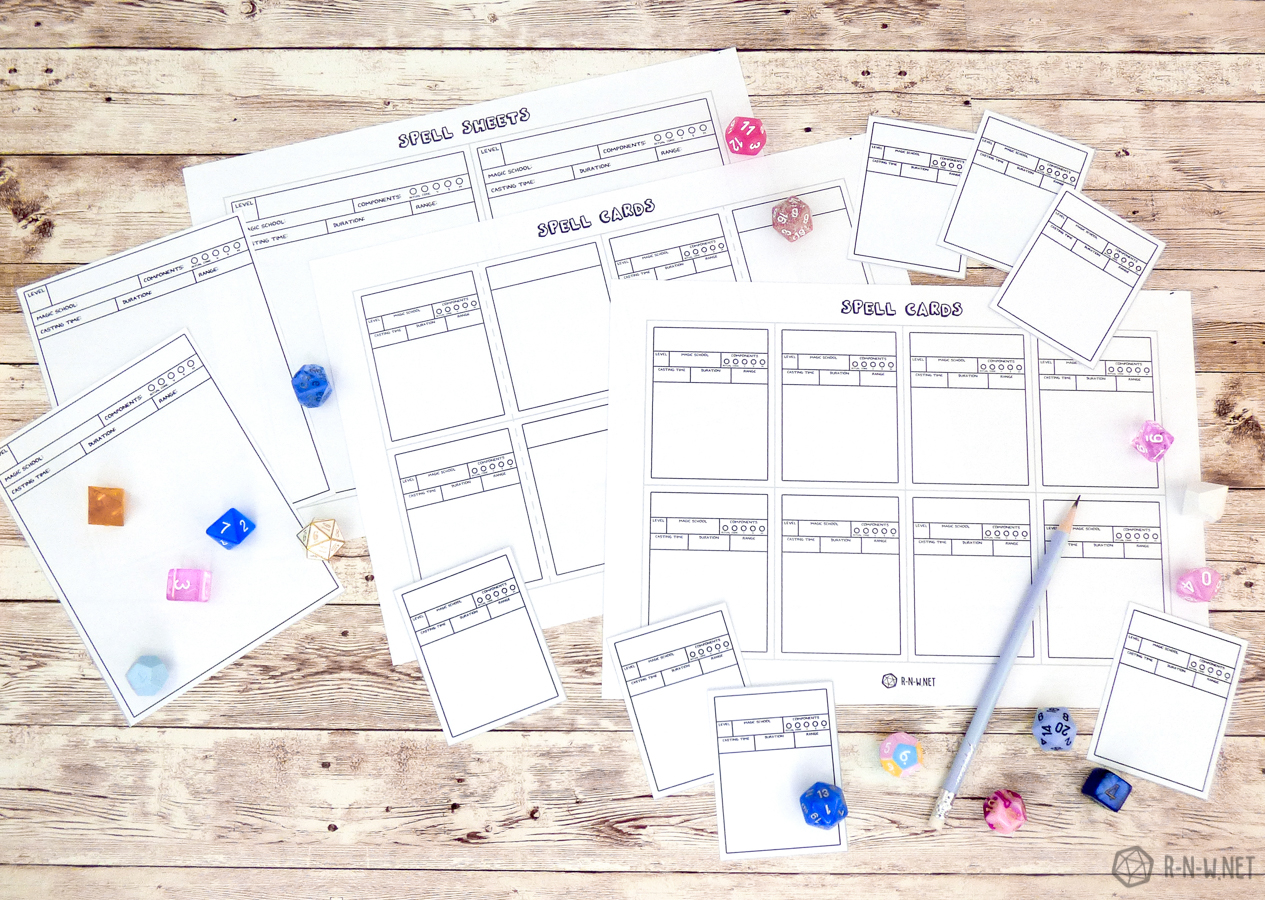 Wizard - Spell Card Set
These printable spell cards will make looking up spells a breeze during your 5th edition game! This set contains all of the Wizard spells listed in the SRD, from cantrips up to level 9. Each card contains all of the information you need to cast the spell, with additional spell sheets for ones with longer descriptions. Organised by level with handy card dividers, and including blank spell cards to add more spells at home.
Also included is a buildable box to store your spell cards in. Simply print on to card and assemble for a cute and easy way to keep your cards safe and organised.
The set will print on both A4 & US paper sizes. Card sizes are compatible with the equipment packs.
This Wizard's Spell Set is a digital download containing:
37 pages of printable spell cards (204 spells in total)

19 pages of additional printable spell sheets

2 buildable boxes to print, assemble to keep your cards inside - includes an XL version to hold the full set of Wizard spells!

Extra blank cards, including 2 custom fonts to fill them in with

Instructions and OG license
Thanks to Will Clark for helping us with the mammoth task of making these spell cards!
Please note: This is a digital product only, therefore there are no shipping costs, and no physical product will be received. Upon completion of purchase you will be emailed a download link with your chosen product(s)
As this spell pack only contains spells listed in the SRD, the Wizard set is missing 11 spells from the total official spell list. We recommend searching the web for "Non-SRD spells" or referencing the official books if you wish to add the remaining spells to your deck at home.