Basic Character Sheet Pack - for use with any class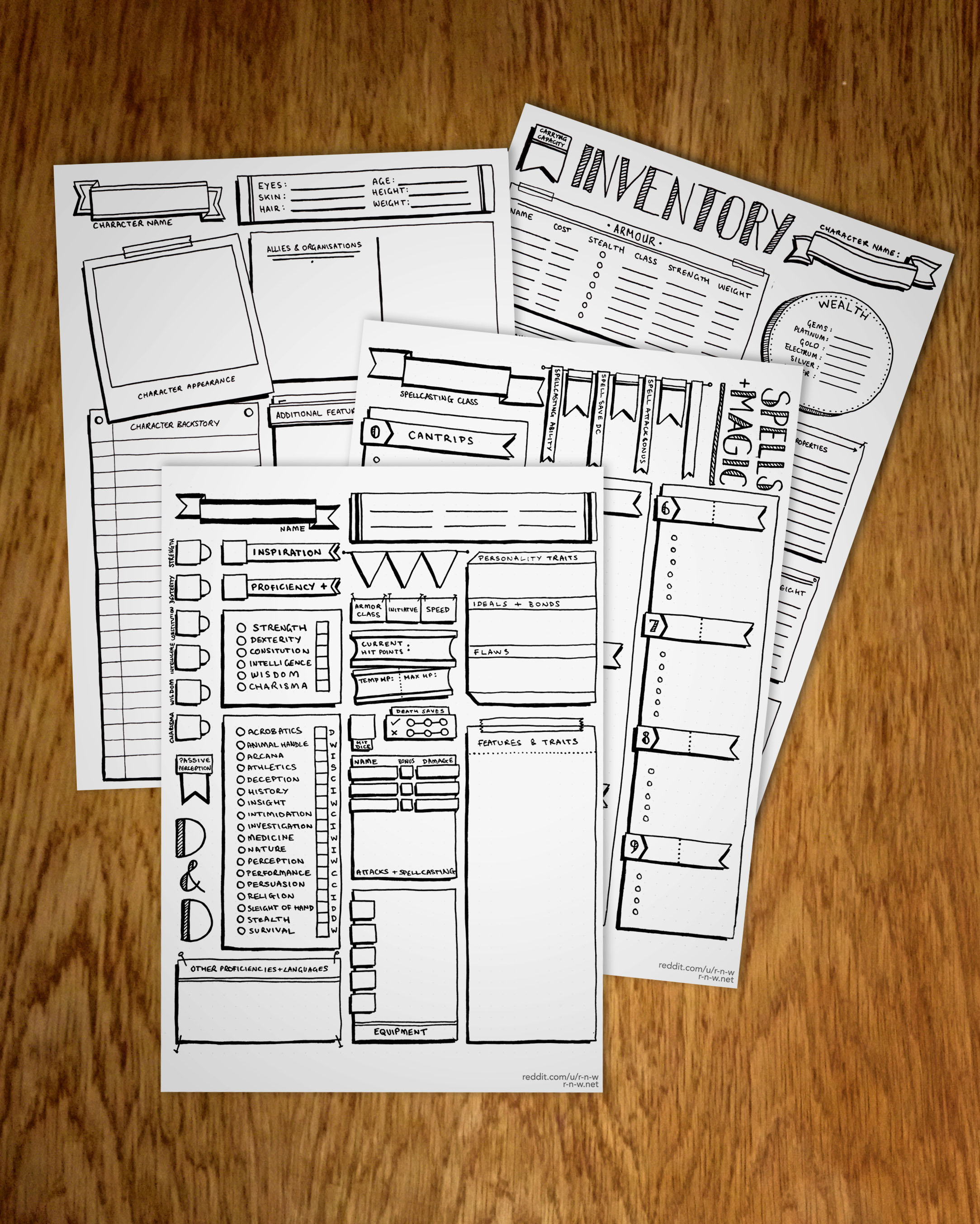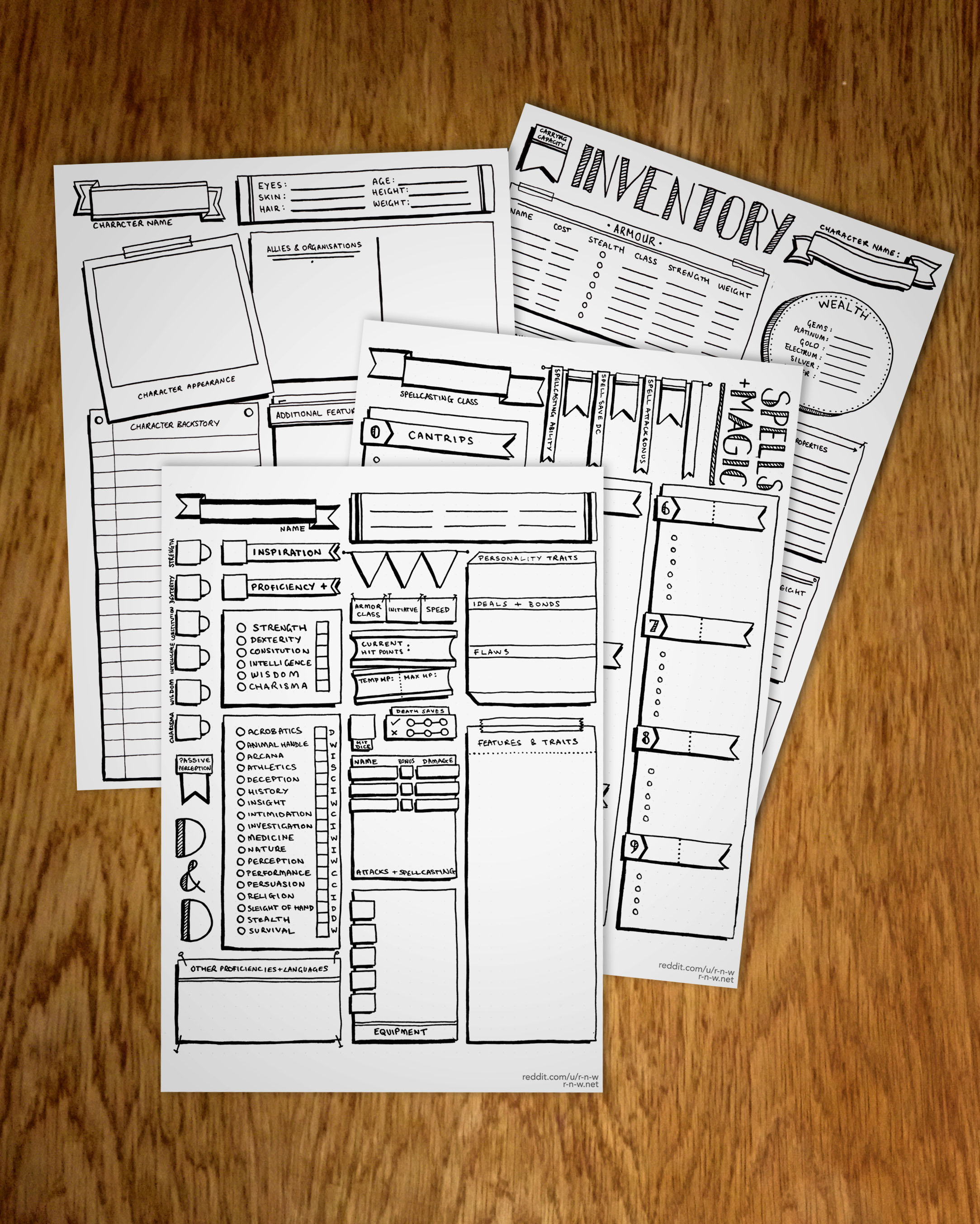 Basic Character Sheet Pack - for use with any class
For those who just want a straightforward every-class layout, here you can get the basic character sheet and its extras, without the varied layouts and ability-sorted proficiencies.
The Basic Pack is a digital download containing both A4 & US letter formats of:
5 PDF files that includes a main character stats sheet, role playing character sheet, spell sheet, creature feature page and additional inventory sheet - all digitally form-fillable and/or ready to print
5 JPEGs of same as above, easy to print without filling in
A custom-made matching handwritten font to install for anyone wishing to fill in the sheets digitally
Instructions for installing the font and a copy of the OG License.
Update Jan 2018: Added US Letter format to pack, updated inventory page & role playing page, added creature feature page, added JPEG versions of files.
Please note: This is a digital product only, therefore there are no shipping costs, and no physical product will be received. Upon completion of purchase you will be emailed a download link with your chosen product(s)
Features:
A4 size, ready to print and digitally form-fillable
Additional inventory sheet included with each pack for those who like to keep a close eye on items and currencies
Role-playing character sheet included for extra character details like appearance, backstory, allies, etc.