The Silver Dragon - Genuine Leather Dice Pouch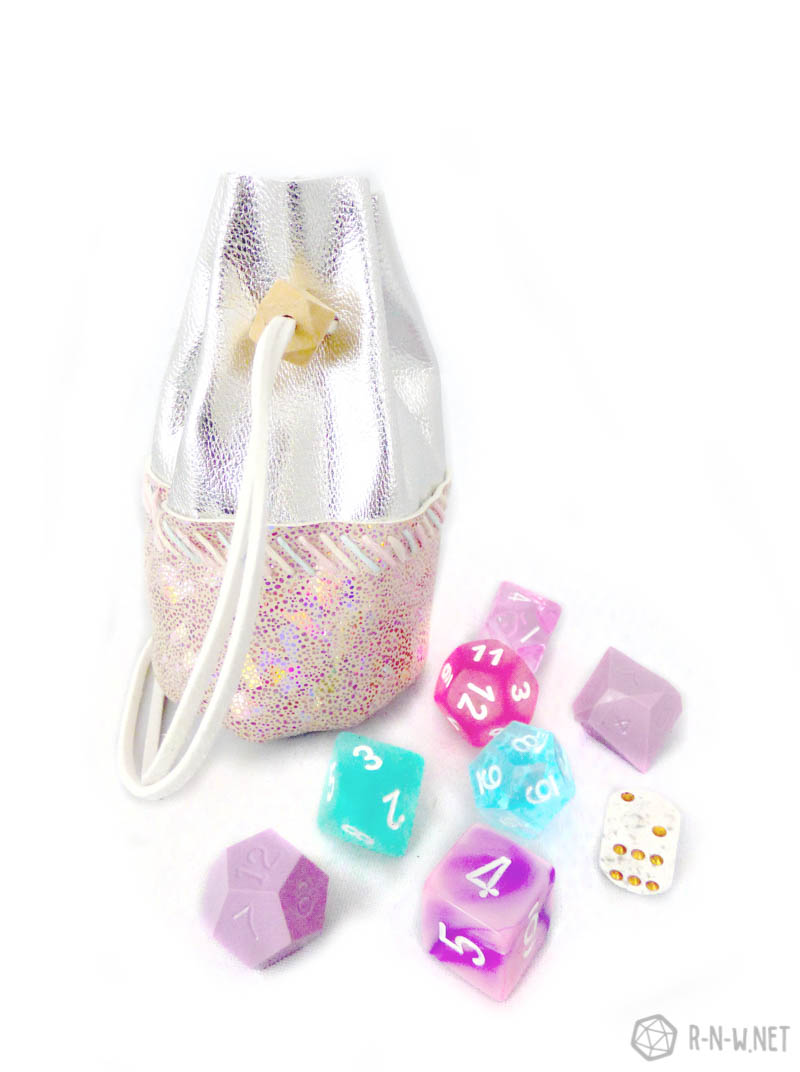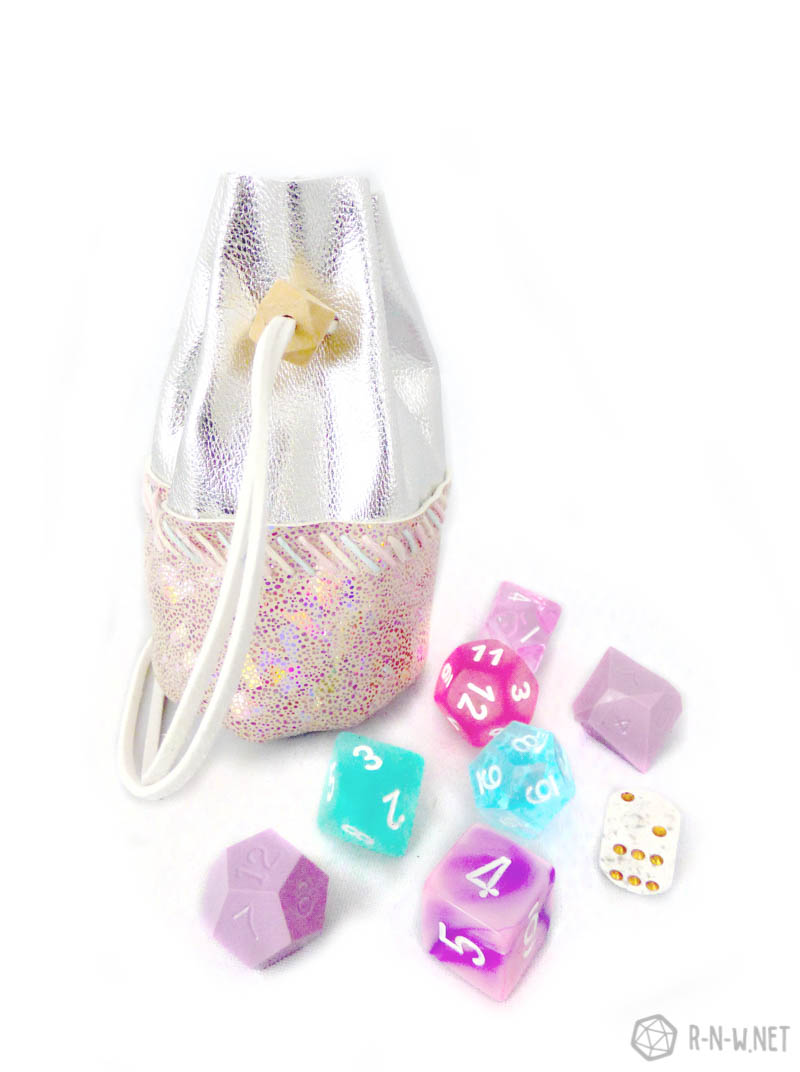 sold out
The Silver Dragon - Genuine Leather Dice Pouch
Delicate shining silver scales and a glimmering rosey palettes of shimmering shards make up the Silver Dragon. Embroidered with pastel shades of pink, cream and teal, and closing with a pure white faux leather cord and wooden bead.
Each pouch is handmade with soft & durable genuine leather which creates a one of a kind look for each item. The bead secures items from falling out by fastening the strong cord. Perfect for storing dice, jewellery, coins and other small items. The pouch will hold approximately 25 polyhedral dice (more than three full sets).
100% handmade in the UK
Item details
Height: 11cm
Base diameter: 6cm
Body & base: 10% genuine leather, silver; Faux leather, rose shatter
Cord: faux leather, white
Closure: natural wood bead
Please note:
All leather goods are 100% made by hand in the UK and you might find some small imperfections. Dice not included. Colours may vary slightly from screen to screen.
Want something that you don't see in the shop? Feel free to get in touch. We are always willing to potentially make a design work for you.